Welded wire Mesh
FOB Price: US $15-25/roll
Min.Order Quantity: A 20 foot container
Supply Ability: 10000 Roll/Rolls per Week
Details
Welded wire Mesh
BOYANG offers welded wire mesh in galvanized iron, stainless steel or pvc coated wire. Welded mesh products are made of high quality wire through automatic process and sophisticated welding technique. The finished products is level and flat with sturdy structure.
Use: Welded wire mesh is used in a number of industries, like construction, petroleum, chemical industry, breeding, garden fencing and foodstuff industry
Assortments available.
Welded wire mesh, hot dipped galv. after welding
Welded wire mesh, galv. before welding
Stainless steel welded wire mesh
Pvc-coated welded wire mesh
VIDEO
Customer reviews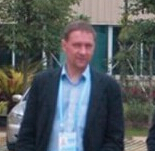 Kevin Coleman
As the sales manager of Boyang, Peter is one of the most all round professional business people I have ever had the pleasure of working with. Their team have deep technical knowledge and ability to solve all the problems.I am pleased to work with them.